#Electrical
#Featured
#Innovation
What do suspended ceilings do? What types are there and what is the difference between a drop ceiling and a suspended ceiling?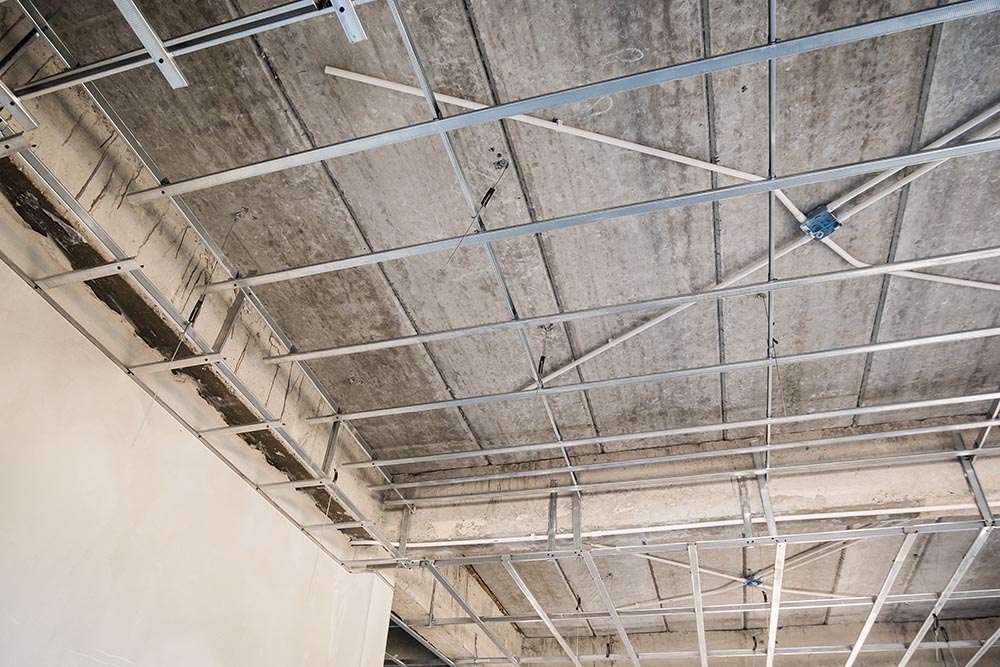 Have you ever wondered what suspended ceilings actually do? Are they just designed to look stunning, or are there some practical benefits to choosing this style over a traditional ceiling type? In this article, we'll tell you everything you need to know, including what the difference is between a drop ceiling and a suspended ceiling.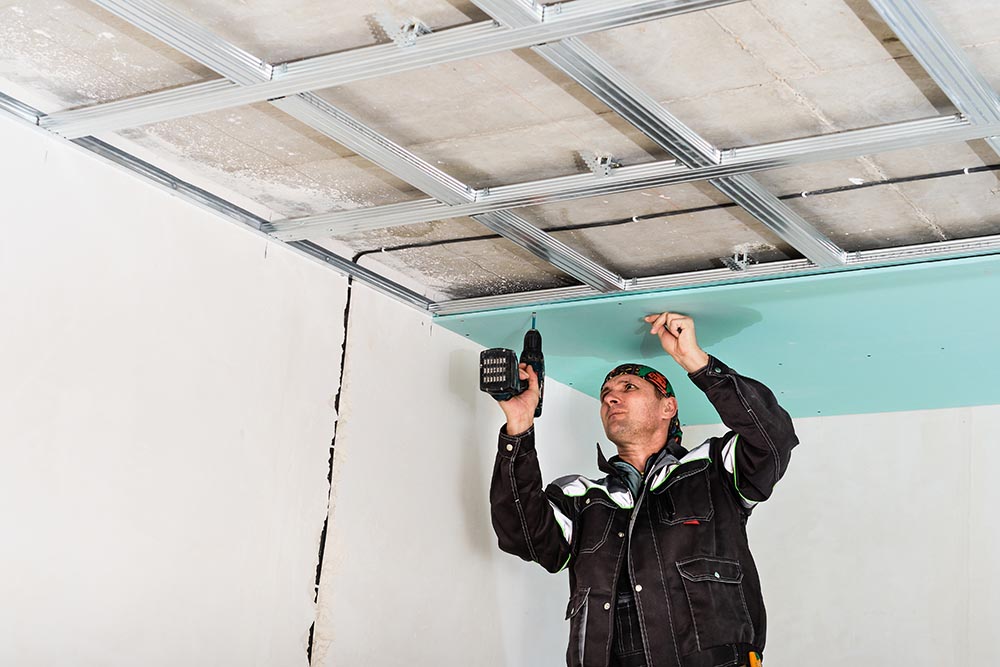 What is a suspended ceiling?
Before we begin, what is a suspended ceiling? A suspended ceiling is a dropped ceiling that hangs just below the primary ceiling in a room (also known as a false ceiling). These can be used in both residential and commercial applications, including schools and restaurants.
What do suspended ceilings do?
Suspended ceilings are becoming more and more popular for domestic use, especially in kitchens and outdoor conservatories. One of the main benefits of course, is being able to have a clean and smooth finish to your internal ceilings, while hiding any electrical wires and pipe-works. That said, suspended ceilings have other functions and benefits as well, such as:
Acoustic benefits: a suspended ceiling acts as an effective sound barrier between storeys. That, or with the use of additional absorbing tiles, they can work effectively at improving the overall acoustic function of a room. This is why suspended ceilings are particularly popular in schools, as they can significantly reduce noise pollution in the room helping students to better focus on their work.
Great insulation: another benefit for having a suspended ceiling installed is by acting as an insulator. As the ceiling height is reduced, it can effectively 'trap' the warmer air in the room and reduce how much of it is being lost into the top of the ceiling. This makes suspended ceilings and excellent choice for buildings that are particularly expensive to heat. For example: older, listed building with stone walls and high ceilings are typically very expensive to keep warm. However, with quality suspended ceilings throughout, the energy efficiency of the property can be significantly increased.
Aesthetic appeal: the wide variety of styles and overall flexibility of design is another great benefit for suspending ceilings, allowing the home owner to choose from a plethora of finished to suit their unique style.
Safety features: there are many different types of suspended ceiling and some of them have unique features, such as the fire-rated ceiling, as an example; a fire-rated suspended ceiling is designed to maintain its structural integrity for longer, making it safe for those fleeing a burning building.
Quality lighting: ceiling tiles tend to have a high light reflectance quality, returning up to 90% of the light back into the room, as opposed to 75% from a standard ceiling. As such, suspended ceilings can make a room feel much brighter, airy, and thus spacious and comfortable.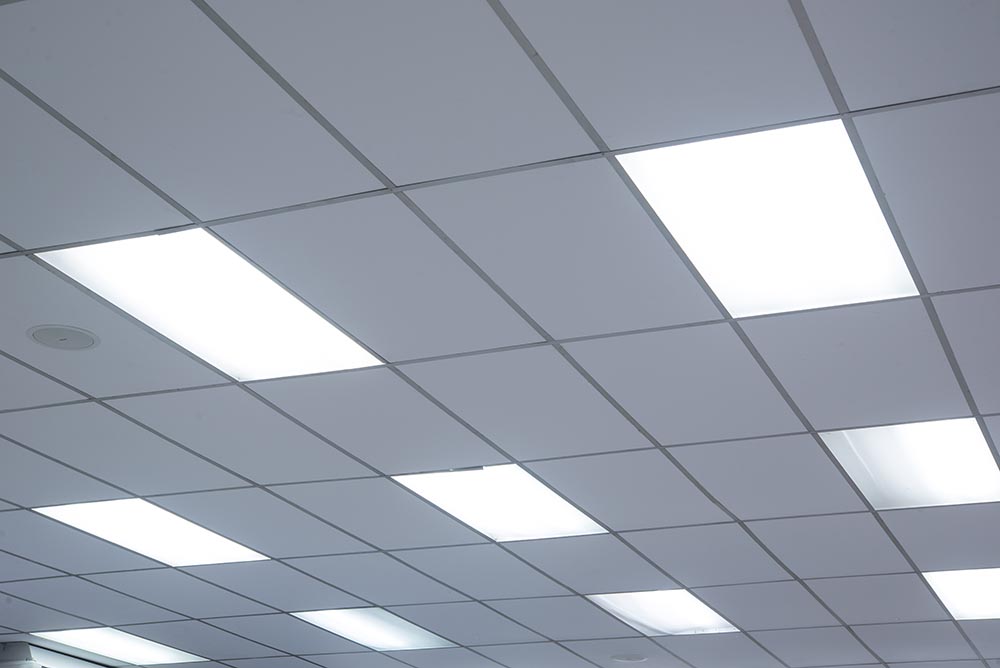 What are the types of suspended ceiling?
So, what are the different types of suspended ceiling?
Concealed grid
Gypsum board and plaster
Exposed grid
Fire resistance rated
Suspended drywall
Bandraster
Modular
Aluminium
Tiled false
Free span.
As you can see there are a wide variety of suspended ceiling types – each with their own unique benefits and intended functionality. When it comes to selecting the ideal suspended ceiling type for your project, we highly recommend reaching out to the specialist for advice, such as Alpha Ceilings and Partitions in Gold Coast.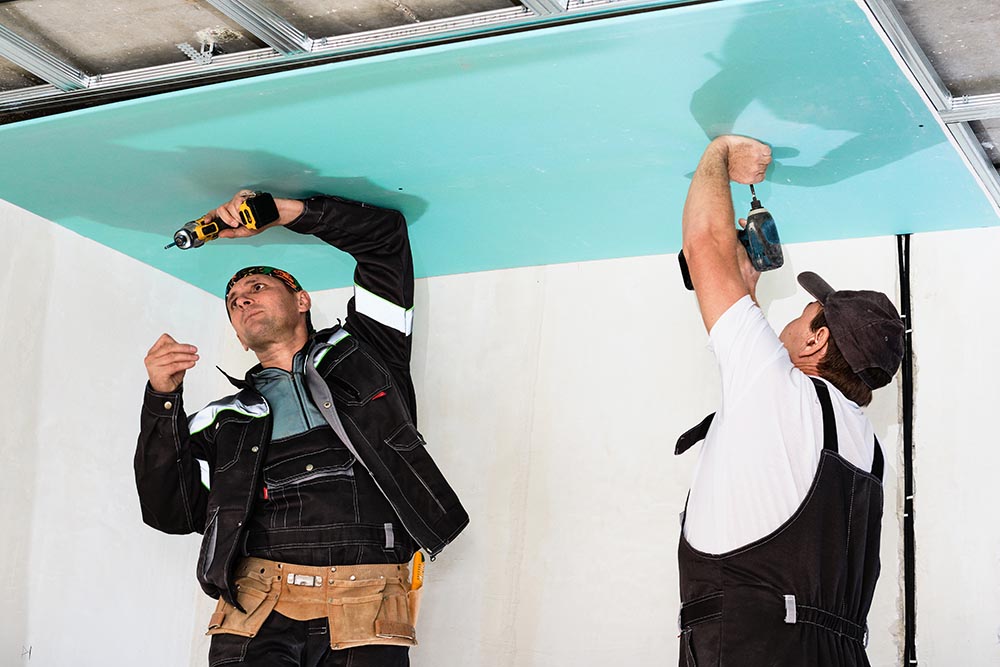 What is the difference between a drop ceiling and a suspended ceiling?
One of the most common questions asked about suspended ceilings is: What is the difference between a drop ceiling and a suspended ceiling?
In short: a suspended ceiling is exactly the same as a drop ceiling (or dropped ceiling) – they both serve the exact same purpose, it's simply a semantic difference.
Other names for dropped and suspended ceilings include:
T-bar ceiling
False ceiling
Grid ceiling
Are suspended ceilings easy to install?
If you are thinking about doing a DIY project, it's important to note that suspended ceilings are not especially easy to install. It is a complicated job that can take an entire weekend to complete, even for the most experienced tradesmen among us. Here is a 14-step guide if you want to give it a go by yourself.
Suspended ceiling installation is complicated and best left to the professionals. If you don't have a great deal of experience in DIY, it is better outsource the requirements to ensure that the job is done correctly with no room for error.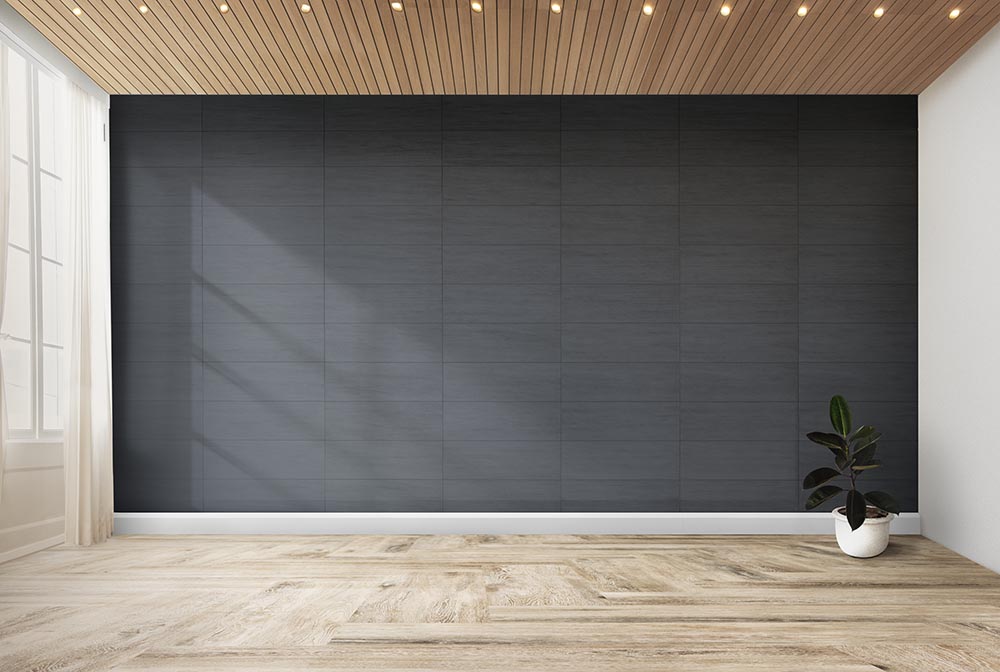 Conclusion
So, to recap:
A suspended ceiling is a dropped ceiling that hangs just below the primary ceiling in a room.
Suspended ceilings are typically intended to hide all lighting and pipework fixtures for a smooth and clean finish.
Suspended ceilings can also be used for: improved acoustics (e.g., sound-proofing), greater energy efficiency, better lighting, enhanced safety, and more.
Drop ceilings and suspended ceilings are the same thing (aka false ceilings).
And that about sums it up. There are many reasons why somebody might choose to have suspended ceilings installed in their property, besides the obvious: the smooth and clean finish that they provide. If you are planning a home renovation project and you are considering having dropped ceilings installed, we recommend speaking to the professionals to find out more about how they can benefit your property.