If you are looking for a new career change and have been giving some thought to painting and decorating, then you likely have a few questions you'd like to answer before taking the plunge. For example, is painting and decorating hard work? How much do painters and decorators make in Australia? And is there a high demand at the moment? These are important questions and we will answer them all in this article. Here's everything you need to know.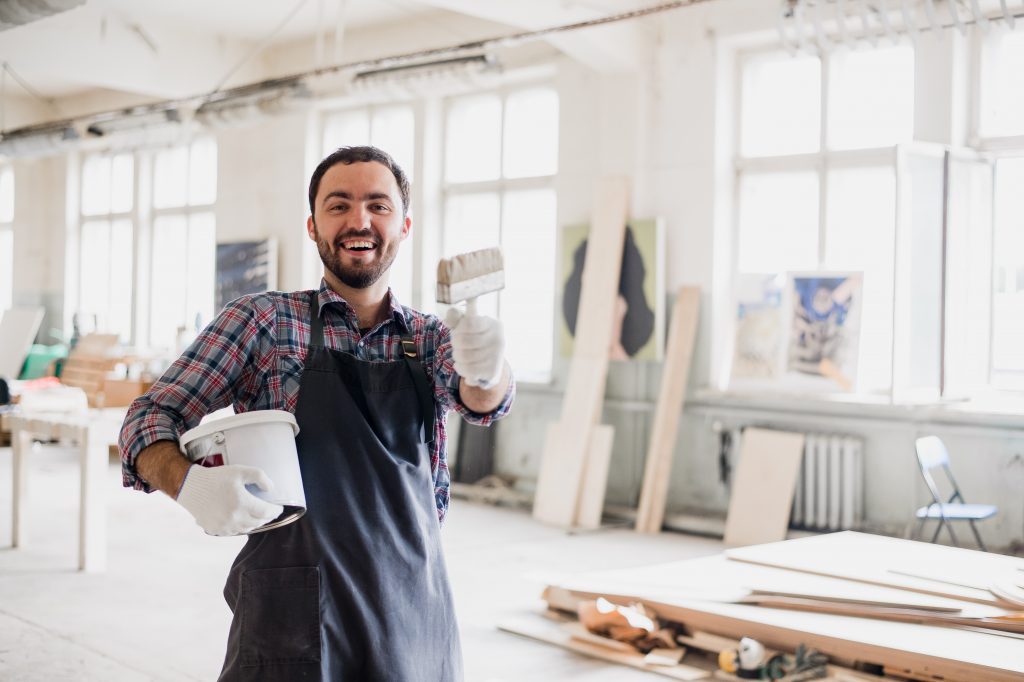 Is painting and decorating hard work?
Is painting and decorating hard work? That depends on a number of different factors. Any job that is quite physically demanding can be considered as being hard work, but once you are experienced and a master of your craft, the work becomes significantly less challenging. Additionally, if you thoroughly enjoy what you do (as many painters and decorators do), then that too makes the process feel less like hard work as well.
Here are some of the other factors that can influence how hard the job can be:
Being self-employed / running your own business: Being self-employed or running your own painting and decorating business comes with its own challenges. Whilst there is a great opportunity for you to earn more money, the amount of administrative work that goes into it can be hard work indeed
The company you work for: If you are working as a painter and decorator for a company, some may be significantly more demanding than others. This is why finding the right company to work for is crucial. You want to be valued and challenged, but you also want your time to be respected as well. Asking you to work 12-hour days, 6-days a week is unsustainable and will be hard work
Your prep-work and dedication to detail (or lack thereof): In any trade-based career, the individual can make life significantly harder for themselves. For example, if you are lazy with your prep-work and try to cut corners, or take little interest or passion with your attention to detail, then you will end up having to work far harder than is necessary as it will always come back to bite you in the behind
All in all, painting and decorating is relatively easy. Yes, it will take you quite some time to master your craft and be able to work with relative speed and confidence, but the work itself is not too strenuous. Some people think painting and decorating can become quite monotonous at times, however, if you love what you do it can be a pleasure – with plenty of different projects to sink your teeth into.
How much do painters and decorators make in Australia?
So, now onto one of the more important questions: "how much do painters and decorators make in Australia? The average salary for a painter in Australia is in the region of $68,445 AUD per year, or $35.10 per hour.
An entry-level painter and decorator will start at around $60,000 AUD per year, while the more experienced workers can earn up to $91,742.
As you can see, starting at $60k and working your way up to $90k shows that there is plenty of room for personal development and advancement. And of course, should you decide to start your own painting and decorating business like Platinum 3 Painting in Brisbane, those earnings can grow exponentially.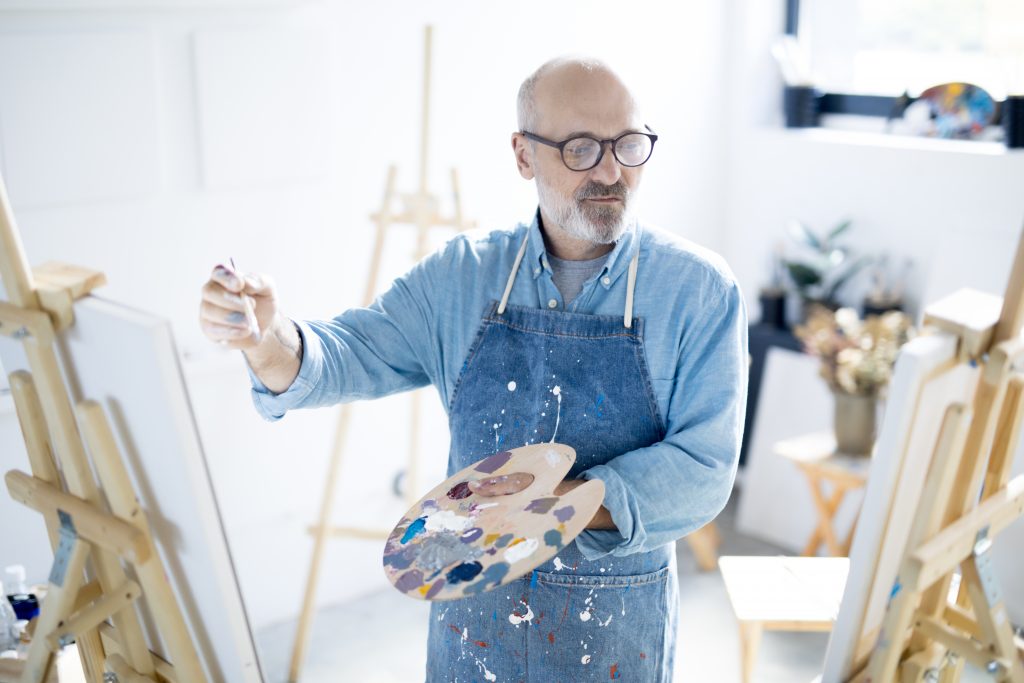 Is there a demand for painters and decorators in Australia?
Is there a demand for painters and decorators in Australia? Given that the job market for painters and decorators has always remained constant in Australia, there will always be a demand for new talent. In fact, painting and decorating is one of the most stable career paths as no matter what, people will always need a hand with decorating their properties.
Whilst there will certainly be plenty of competition, if you are dedicated to your profession and invest time in your abilities, then you won't have any trouble finding regular work. As with anything, the key to maintaining steady employment is by proving yourself to be talented and dependable.
Conclusion
To recap, painting and decorating is hard work, but it isn't the most strenuous of jobs in the world. It is physically demanding, but so long as you are careful with your work and do all of the necessary prep-work absent cutting corners, you shouldn't have too many problems.
Painters and decorators can expect to earn upwards of $60,000 AUD a year upon entry, working their way up to some $90,000 AUD per year with significant experience. Should you decide to start your own business and hire other painters and decorators to work under you, those earnings can grow exponentially. Of course, starting a business in Australia is hard work and will require plenty of research and dedication to get off the ground. Who knows, maybe one day you'll be running your very own award-winning commercial painting company?
As for demand, you will find that Australia is always on the lookout for talented painters and decorators. As such, if you have been giving serious thought to changing careers or pursuing a future as a painter and decorator in Australia, you'll find no shortage of opportunities.
We hope that this article has been helpful and that you feel inspired to pursue a new challenge. If you've been feeling unsatisfied in your line of work and feel hungry for a change, then becoming a painter and decorator might just be the opportunity of a lifetime!